CZ Purlin Roll Forming Machine U Channel Roll Forming Machine
CZ Purlin roll forming machine is always equipped with duplex roll forming machine. It is very easy to change the dimensions of the product; for example, Belt Height ("H") or Leg Length ("L") "C" Purlins. If it is necessary to change the height of the blade and the length of the leg of both sizes, indicated by the letters "H" and "L" respectively, then it is possible to combine two independently adjustable duplex cutters using a common drive. Changing the width on the first camp will change the length of the leg "L", and changing the width on the second camp will change the height of the blade "H". WHITE? CZ Purlin Roll Forming Machine can form C and Z shaped profiles with a width of 80-350mm. and the thickness can be up to 5mm.
Applications of c & z purlin including:
1. Industrial construction
2. Hall and warehouse construction
3. Extension construction and renovation
4. Agricultural projects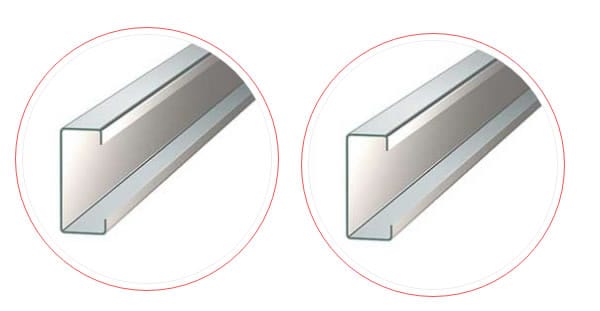 Purlin rolling machine
With the development of roll forming technology, automatic quick change roll forming machines for the production of C and Z purlins began to appear.In fact, the purlin machine is rapidly replacing the Z shape roll forming machines. Indeed, the automatic interchangeable purlin roll forming machine can also be called PLC automatic purlin roll forming machine, one roll forming machine can produce steel purlin, flange size and edge size.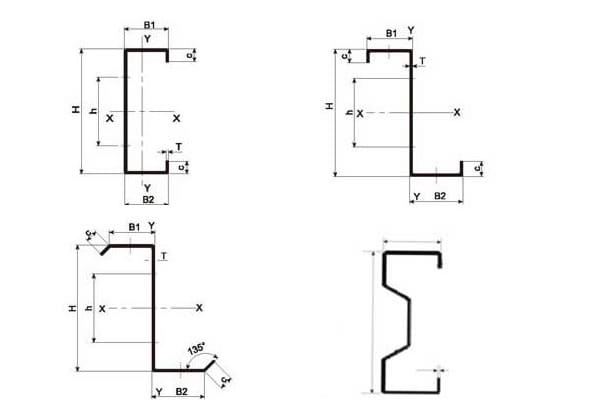 C Purlin Roll Forming Machine
In the steel industry, structural profiles are usually given characteristic designations for a convenient brief description in drawings and documentation: U-sections, with or without flange stiffeners, are usually designated by the letters C. U-sections without stiffeners are also designated as U-shaped. In the construction of steel buildings, minor elements such as purlins (roof) and trusses (wall) are often cold-formed steel C, Z, or U-sections, C-sections, and G-purlins. We can produce Purlin Z, C and G machines as well as Purlin roll forming machines in various sizes with very precise stamping capability.
Production workflow
Manual decoiler → 7-roll straightening machine → feed → puncher → pre-cut die → roll forming machine → exit table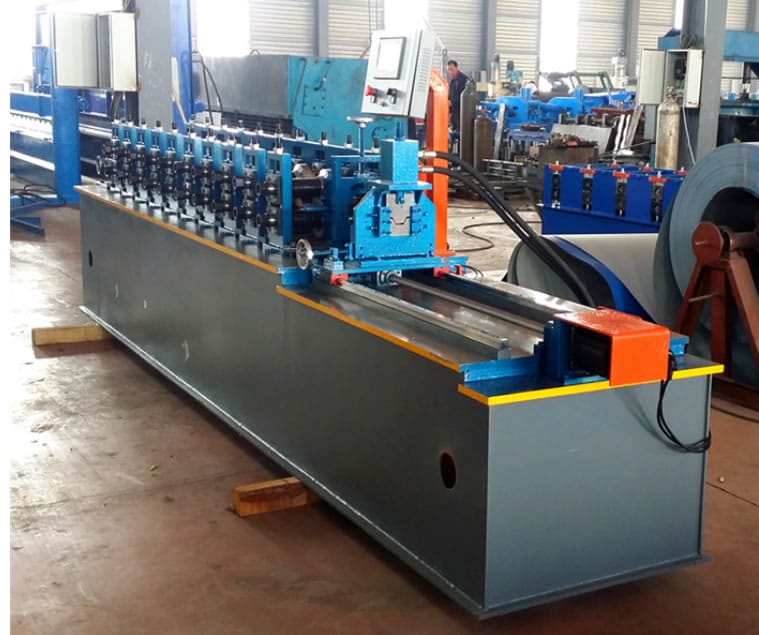 Main purpose and characteristics
In truth, this fully automatic purlin making machine uses the same set of equipment to produce all the specifications on the drawings of the C and Z galvanized steel plate type, and the C specification conversion is fully automatic, and the operation is convenient and fast. In particular, the structural design of the coaxial slide sleeve eliminates the old cantilever one-sided molding unit and solves the problems of insufficient structural strength, speed differences and deflections. In addition, the control system is equipped with an industrial PLC and auxiliary electrical components, as well as a human-computer interface. production efficiency is high, specification setting can be completed in a few seconds, and the control system is automatically adjusted,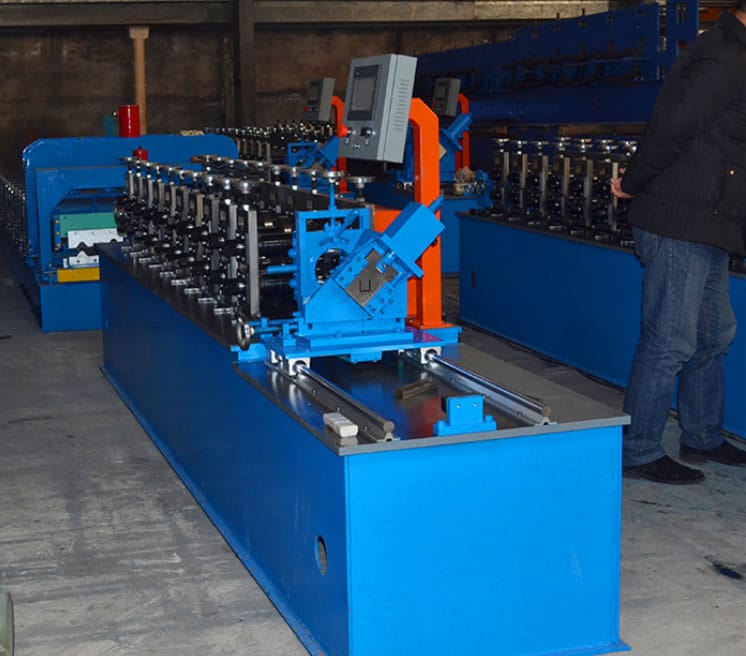 Machine components
This purlin making machine will be combined with an automatic manual decoiler and leveling system, as well as a servo feed drive, as well as a die punching machine and a roll forming machine part, as well as a hydraulic cutting unit, an output table, a hydraulic oil pump and an electric control cabinet. etc.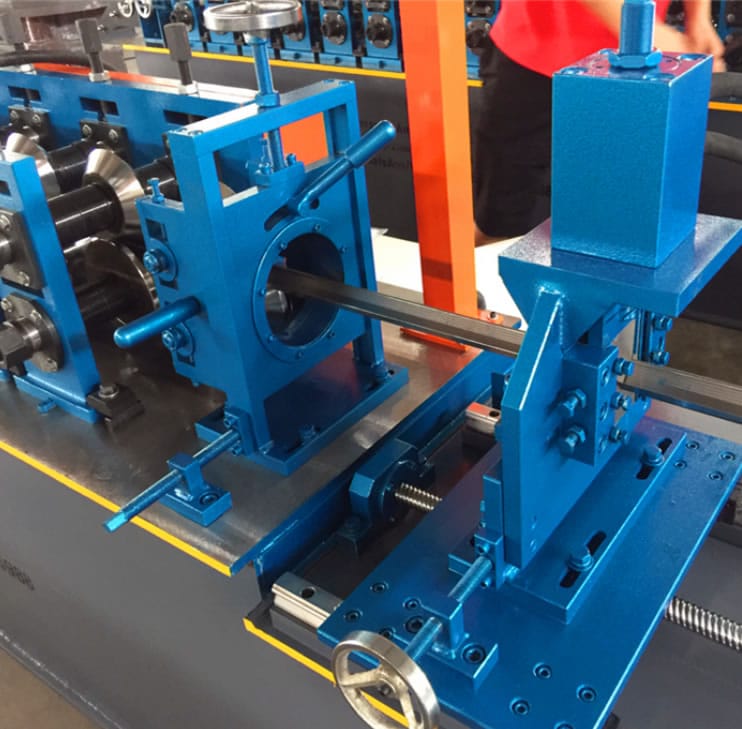 Cutting device
The frame of the cutting mold is of gantry type and is one piece. According to the length parameter of the input part after using the encoder to lengthen. Once the encoder is fixed in length, it will automatically stop and shut down.
(1) Cutting mode: This machine adopts the front cutting mode.
(2) Hydraulic shears are adopted, and the work piece is effectively cut up to a width of 600mm. Shear thickness: 1.5mm.
(3) Shear material: Cr12, hardened. Quenching hardness achieved (HRC 58-62 degrees).
(4) Install the material guide and relief plate before and after cutting to keep the material smooth in and out.